Administrator
Staff member
New 2024 Lexus RX450h Starts at $70K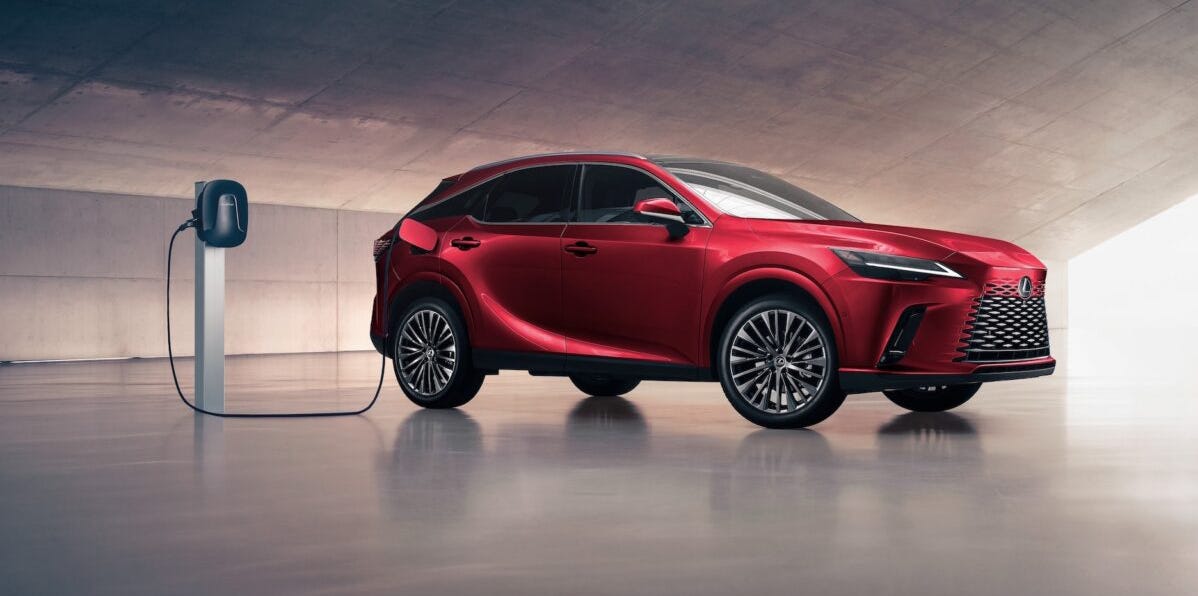 The PHEV version of the RX has a 2.5-liter inline-four gasoline engine, a claimed electric range of 35 miles, and is the most expensive model in the lineup.
www.caranddriver.com
Lexus is adding a plug-in-hybrid model to the RX lineup for 2024. It's called the RX450h+ and it has the same powertrain as the smaller NX450h+, with a slightly shorter claimed electric range and slightly lower efficiency. The RX450h+ starts at $70,080 and will go on sale by the end of the year.